Must be enrolled in FordPass Rewards to earn or redeem FordPass Rewards Points. Points are not redeemable for cash or check. See the FordPass Rewards Program terms and conditions at FordPassRewards.com for information regarding expiration, redemption, forfeiture and other limitations on FordPass Rewards Points. Offer valid 2/1/23 to 3/31/23. See Service Advisor for vehicle applications and offer details through 3/31/23. Motorcraft® is a registered trademark of Ford Motor Company.*

*Dealer-installed retail purchases only. Limit one offer per vehicle. $100 tire rebate or 25,000 FordPass Rewards Points on Michelin, Pirelli and Yokohama. $70 tire rebate or 23,000 FordPass Rewards Points on Goodyear, Dunlop, Bridgestone and Toyo. $60 tire rebate or 21,000 FordPass Rewards Points on BFGoodrich and Firestone. $50 tire rebate or 21,000 FordPass Rewards Points on Nitto. $40 tire rebate or 21,000 FordPass Rewards Points on Uniroyal. Medium/commercial Toyo tires are excluded. Must be enrolled in FordPass Rewards to receive FordPass Rewards bonus Points. Points are not redeemable for cash or check. See the FordPass Rewards Program terms and conditions at FordPassRewards.com for information regarding expiration, redemption, forfeiture and other limitations on FordPass Rewards Points. Offer valid 2/1/23 to 3/31/23. Submit rebate by 4/30/23 by mail-in rebate form or online at ford.com/service-rebates. ** Cannot be combined with any other tire manufacturer-sponsored rebate/offer. See participating U.S. dealership for vehicle applications and offer details through 3/31/23.
Introducing the Ford Family
Service For Your Vehicle, Peace of Mind For You
Get the most out of your vehicle from the techs who know it best.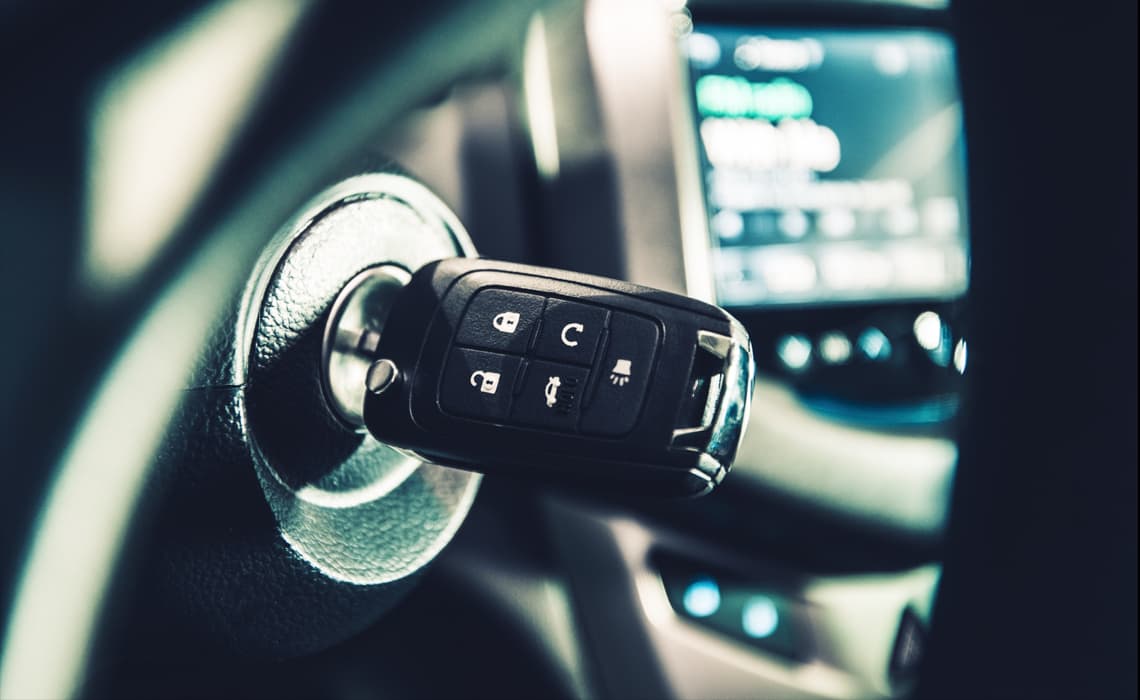 Sell us your car, even if you don't buy from us.
We're always looking for vehicles to stock our lot with. Get an easy, no obligation, online quote for your vehicle.
Start early, get approved online before you shop.
Fill out our quick credit application and we'll work with you to find the right vehicle that you can afford.
Built for the
Road Forward
Your job has never been tougher. And we'll be here to help you keep working. Ford Commercial Vehicles are engineered to withstand the severity of everyday on-the-job duty.
We're Here For You
Bozard Ford always puts customers first!
Don't take our word for it: Read our reviews and see what everyone is saying.
Great bunch of people, and amazing buying experience after all. Gregg was amazing to work with!
Dave made the process smooth from start to finish. I didn't feel pressured and he didn't use a one size fits all approach to working with me. Thanks so much- I found my dream car!!!!
Jesse was our single point if contact for the entire process. Everything was professional and efficient. We are very happy with our vehicle, the deal, and our overall experience at Bozard Lincoln.
Kelley was extremely professional as well as being very down to earth. As a new employee to this dealership she is most definitely an asset. Others at your dealership I feel need mentioning would be Chris Langlois and Adrian Mcrae. Chris was a pleasure to work with, he had no problem getting answers to the questions we asked if he didn't know the answer since he is new to your dealership. He was not a pushey salesman as many are, attacking you as soon as you walk on the car lot. I believe he will be one of the best sales people you have in time. Adrian is top notch. He definitely is extremely knowledgeable about the cars at your dealership. Having never owned a Lincoln before we had many questions and might have more in the coming weeks. All of the employees mentioned made this purchase a pleasure, not many people can say that about car dealership.
Patrick was wonderful! He took care of me and worked so hard to make sure I had something I loved but also within budget. The Bozard company are such a caring team that truly want to make their customers happy and satisfied! Not just for the paycheck.
This was the easiest car buying experience I have had yet. Hayden did great! Everything was explained thoroughly and he kept me up to date throughout the whole process.
I lived a few hours away and had no problem buying a car from Nick Ray. Other dealers play games with pricing and come off as dishonest. This dealer did not do that. I appreciate the honesty, and getting me in and out quickly.
Everything went soo smoothly, couldn't ask for a better experience! Mr. Nelson was awesome! Tyler was great! Finance manager was awesome too!! I really appreciate you guys!!! :)
Bob was the ultimate professional as I wanted over 1 year for my Ford Maverick i ordered from Bozard Ford. He kept me posted throughout the process and was a huge help once the truck arrived. I would highly recommend Bob for all your sales needs at Bozard
I have not purchased a new car in 11 years. I was terrified. I did extensive research and knew what I wanted, so when I found on the Bozard website, I wanted to call and confirm inventory was available. We were a 45 min drive away and as soon as I hung up with Hayden (last name Lewis), he texted me a video and picture of the vehicle I wanted. He knew I was ready to purchase and had everything set when we walked in the door. I work in Sale's and so does my husband, we were extremely impressed and comfortable with Hayden. My husband is a huge numbers guy- Shane in the finance department answered all of his questions (patiently) and again, left us impressed and comfortable. We look forward to referring this dealership, sales rep, and finance lead to all of our friends and family in the market for a new car!
I have purchased four vehicles from this dealership, and it has always been a hassle-free experience. Gregg Steinburg was pleasant to do business with, they delivered the vehicle spotless and picked up my trade at the same time. No worries and hassle-free experience.
This team did a FANTASTIC job. I was dreading having the airbag recall done on my Shelby GT500. My 11-year old car has a perfect interior and I thought the dash would have to come out. Matt Norris responded to my concerns immediately and got me in touch with Jasmine, who expertly handled the recall by sending the mobile unit to me the same day. Those two guys fixed both airbags in my driveway in less than 45 minutes. Outstanding. I could not have dreamed up a better scenario. I will happily recommend you to any Ford or Shelby owners I see at car cruises and shows. Thanks again for the great service!
Awesome vibe in this place!! Just a wonderful experience even though I wasn't actually buying that day they treated me like I was buying 5 vehicles! Next vehicle purchase will very likely be from Thomas H at BOZARD FORD! And thanks for the great restaurant recommendations as well sir!
Mitch Lewis helped me and my family get two vehicles. He's was super helpful and very kind. We loved our experience at Bozard and with Mitch! He's awesome!
Purchased a used car from Mike Murdock sight unseen and shipped out of state. Excellent service, attention to detail, overall great guy and perfect buying experience! We received high definition videos of the vehicle and everything we needed to have a high level of confidence in the purchase with no pressure or tactics. Would highly recommend Mike and his team at Bozard.
We purchased a used trade in from Mike Murdock at Bozard and the experience was absolutely perfect! Mike is thoughtful, attentive to details, very experienced, and a really nice guy! Very highly recommend Mike and his team at Bozard. We didn't buy a new car but they still treated us like their most valuable customers.
Owen Shoup was incredibly professional and extremely knowledgeable. He was very pleasant to work with and made this deal so easy, smooth and fast. I always dread car purchases because how time consuming it is. This transaction was easy and so fast. Thank you CJ for recommending Owen to us and thanks to the entire Bozard team. There's something serious to be said about a dealership that is number one in truck sales for over 44 years and has competent and friendly staff. Highly recommended and commended.
My sales lady was beyond amazing Kelly was on the spot with every process of the sale. I own 4 dealerships and would snap her up in a second if she ever decided to stop selling cars. If you want a car buying experience that will exceed your expectations then request Kelly Santiago at the dealership you will not be disappointed one bit.
Owen and CJ were great! Love our new F250 Platinum! Thank ya'll.
By far the best experience I've had dealing with car dealerships. It was such a pleasant surprise to have Zach Gibbs taking care of the transaction from start to finish.
I decided to look at possibly moving from my 2013 F-150 that I purchased new and owned for over 9 years for a new F-250. I started researching options and realized I wanted another king Ranch, like my F-150. Began working via text with Owen Soup form Bozard Ford. I needed to be certain it would fit in my garage so Owen let me take a used truck on a test drive and verified it would fit. Here is where the fun always starts, the actual buying process. I was pleasantly surprised, Owen and the team were professional, informative and very easy to work with, I drove home with a new truck last night, awesome experience and highly recommend Owen Shoup, 5 stars…..
Bozard is a family owned, single location operation, and you absolutely get treated better that at a corporate chain dealership. Zach Gibbs is a great representative of the Bozard standard. Transparent, polite, and helpful. Very professional. He worked as a team with Jim Duran from the Lincoln side to help me identify a new vehicle when I was coming out of a lease. He developed a straightforward price estimate without a bunch of crazy add ons like "free air in your tires for life". The test drives are a good experience and there is no pressure to "trap the sale." They let you come to the decision on your own. I have bought from Bozard before and have always found the sales and service staff courteous. No hassles or conflicts. The service department is sharp and gets on things right away. You will absolutely like the experience.
We bought a 2018 Ford F150 and the experience was well beyond our expectations. Mitchell Lewis was incredible to work with and blew us away with his customer service and professional manner. If you are in the market for a new car or truck he is your man!
I love Bozard Ford! Great place to buy or service your vehicle. And if you ever need help with making a car deal reach out to CJ, he can help get you into a new car or truck!
1st and foremost Ford you need alot more employees like ****Johnathan Luker*** he went above and beyond to help us so we could get home. We could never thank him enough. We were traveling from Sth Carolina to our home in North Port, FL. We stop at the nearest Ford dealership due to a radiator hose leak. The courtesies gentleman at the counter was able to track down the part and get it to us. We were then told that they couldn't have it repaired for a few days. My husband decided to try and fix the leak so we could make it back home to North Port FL. While we started to try an fix it your amazingly courtesies employee Johnathan Luker approached us and asked if he could help us. He them repaired our issues and we were able to make the trip home. We could never thank him enough we deeply appreciate all he did. Sincerely, Jim & Annie Bateman
Welcome to Bozard Ford

Saint Augustine's Favorite Ford Dealer!
Thank you for making your way to Bozard Ford, your certified Ford dealer serving drivers throughout Saint Augustine and the surrounding areas. At our dealership, you'll find a solid selection of new Ford for sale, as well as a carefully inspected lineup of pre-owned vehicles. We also have a well-connected finance center run by a qualified team of finance experts, who can help you get the right loan or lease in a quick, easy, and transparent manner.
Our commitment to our customers continues well beyond the date of purchase. We also have a professional team of Ford technicians on hand with the skills and equipment to handle all manner of maintenance and repairs, as well as a full stock of authentic parts. Make your way to Bozard Ford in Saint Augustine today for quality vehicles, a friendly team, and professional service at every step of the way. And if you have any questions for us, you can always get in touch at 866-492-7185.
Contact Us
Located in Saint Augustine, FL
540 Outlet Mall Blvd. - Saint Augustine, FL 32084