Introducing the Ford Family
Service For Your Vehicle, Peace of Mind For You
Get the most out of your vehicle from the techs who know it best.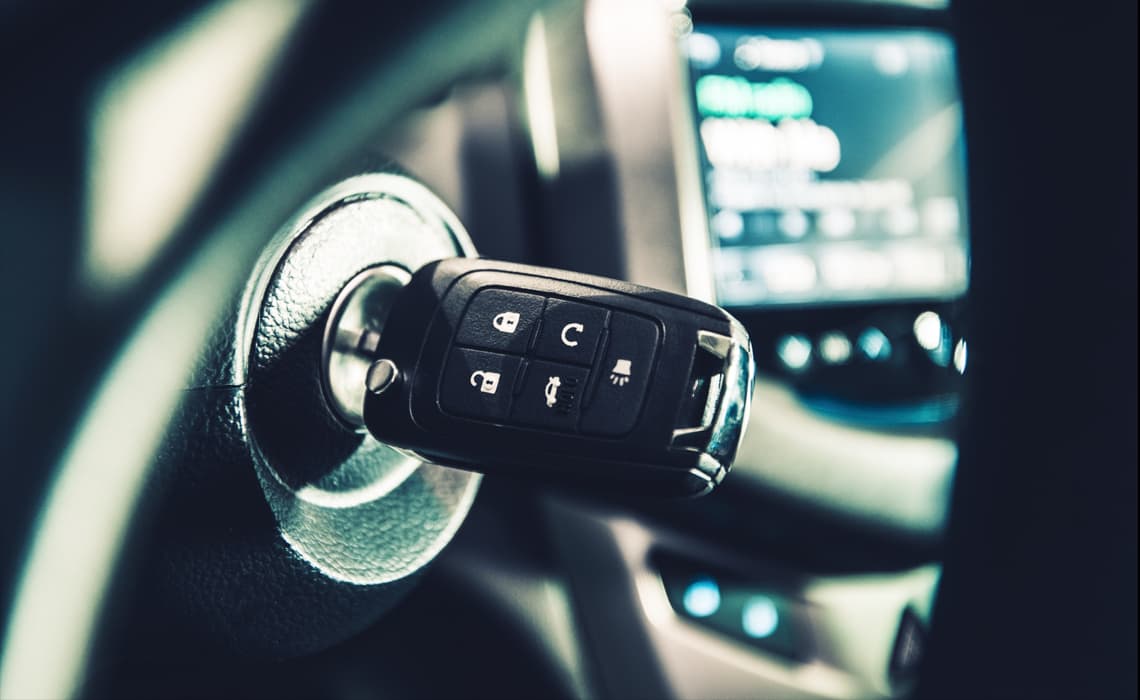 Sell us your car, even if you don't buy from us.
We're always looking for vehicles to stock our lot with. Get an easy, no obligation, online quote for your vehicle.
Start early, get approved online before you shop.
Fill out our quick credit application and we'll work with you to find the right vehicle that you can afford.
Built for the
Road Forward
Your job has never been tougher. And we'll be here to help you keep working. Ford Commercial Vehicles are engineered to withstand the severity of everyday on-the-job duty.
We're Here For You
Bozard Ford always puts customers first!
Don't take our word for it: Read our reviews and see what everyone is saying.
I had an awesome experience working with Tyler in sales and James in finance. They were both friendly, professional, informative and really made sure I was well taken care of. Tyler kept me updated, made sure my order was correct and worked around the clock to make sure I was getting the best Ford had to offer me. James made the process of buying my first car easy and stress free. He made sure to put the person first and made me feel like I was more important than the money. I work crazy hours and they both made themselves available to help me on my time. I cannot recommend these two enough! They took the stress and pressure of buying a car and made it relaxed, fun and easy!
I followed Owen Shoup to Bozard from Gary Yeoman where I bought two Super Duty trucks. Was never happy with Yeoman but Owen ALWAYS took care of me there. So happy that he is now at a dealership that actually cares about the customer that I actually just bought my third Super Duty from Owen, but the process this time was smooth and painless at Bozard. Thanks Owen! See you soon for the next one..
This is my second truck I bought from Owen Shoup, The second one being from Bozard Ford I drove all the way up from Longwood Florida because Owen has always treated me great before and after the sale.
We my wife and I recently moved to St Augustine Florida friend Palm Beach and we are meticulous with our cars, both are hybrids and require straight synthetic oil, I've had to argue with service technicians concerning what oil to use, my cars require full synthetic oil to operate properly , you would think they know that , some don't! However with Bozard Ford in st Augustine Florida they were on top of it, not only did they use the proper oil for my service call, they were very friendly and courteous. They were really attentive to my vehicle needs and more. My technician Anthony Huddelston was very informed and knowledgeable and was able to get me in and out very quickly, I happen to have a conversation with one of the managers by the name of John and he was a delight to speak with as he is as concern for everyone of his customers as he is for his employees. I'm sure if there's an issue John would be the man to go to to get some resolution. In all I give the dealership a 10 in customer service and satisfaction. I am glad to know I can depend on them Bozard Ford when my vehicle has any need. I want to thank everyone at Bozard Ford, you all make the difference. Thanks 👍
Owen was great. Very smooth and easy transaction. Highly recommend!
We bought our second car last night from Bozard Ford. Back at the end of 2015 we bought a 2016 Ford Escape and bought the maintenance package which was an incredible deal. We used it through the entire time we had the escape. Over the years I have kept in touch with Cheryl Brewer who sold me the car back in 2015. I got in touch with her this week inquiring about a new car it was very pleased to find out that she was still there along with the finance person Rick Garcia who was also there six years ago when we purchased the Escape. We had an excellent experience in 2015 and and even greater experience last night when we purchased a 2022 Ford Explorer. Rick set us up with great financing and a great maintenance plan for the vehicle and we felt great about our purchase after leaving the dealership last night. I would highly recommend Bozard Ford to anyone looking to buy a new or used vehicle. Everyone there is very professional so I believe you would have a good experience no matter who helps you there.
Food was good chicken crispy and onions rings delicious
Rob did a great job from the beginning when I first ordered my truck. Rob kept me updated and was always available for any questions. I would definitely refer my family and friends to Rob.
Purchased a King Ranch with Owen over the weekend. Owen was amazing, knowledgeable and really helped us find what we were looking for. He actually spent time showing us the features and made sure the detail and plate were taken care of. The process of the purchase was smooth and really quick! I would totally recommend.
Best service of any Ford Dealership in the area. Will highly recommend this dealership even though I have to drive 40 miles from Jacksonville. Great service.
Great customer service, and the price you see is the price you pay. Overall very satisfied with my purchase. Thank you Owen for another great truck!
Morgan was professional, courteous, and fun to work with. A couple of texts and one call was all it took to arrange the deal.
Geoff and Thomas worked together to help me find the right trade vehicle. They listened to what I needed and kept my best interest in mind. All of the vehicles I was interested were already pulled up and ready for a test drive! There was not a single part of the process that felt drawn out or pushy. I highly recommend going to bozard for your next vehicle. From the service, to the selection, to the purchasing process- they made buying a car so easy. The sales manager, Justin, has done a phenomenal job with the sales department and it shows. Thank you Bozard!
I had the easiest Invest experience thanks to Heather who answers the phones she was so nice so was the whole team Christina Sarah Heather Rachel Jackie!!! Outstanding customer service!! From James Brahler
My husband and I had a great experience working with Jordan Yabroudi and Rick Garcia. We felt no pressure and enjoyed working with them both. Our SUV was delivered to us tonight. Highly recommend Bozard Ford and these gentlemen.
Cj is an awesome guy to work with! He Always tries his absolute best to find the perfect car. Will definitely work with him when I'm ready for the next car!
Very professional and they def put the customer first!! Quick and painless — the dealership made the process easy.
I've never seen someone kick the xxxx out of a bank the way I watched Nick in financial do it!! Amazing job sir!! Great deal!!
What a Wonderful man , a go getter . Always goes above and beyond for his customers .
CJ made the process of buying a new car easy and simple. He is knowledgeable and honest. It was a pleasure dealing with him and everyone else at Bozard Ford!
CJ has made my buying experience so easy and quick. I simply let him know what I'm looking for and the rest is taken care of.
The dealership is great. Everyone is friendly and they seem like they genuinely want you to have a experience outside of what you think car buying should be. Would definitely go back in the future. We've bought 4 vehicles and constantly recommend Bozard as well as CJ to anyone who asks.
CJ is an ultimate Car Guy. He knows his product because he is an Auto Enthusiast.
CJ is beyond professionall making the experience easy painless and fun helps out best he can I would buy a car from him again and again he's definitely the best of the best thank you again Mr CJ
Welcome to Bozard Ford

Saint Augustine's Favorite Ford Dealer!
Thank you for making your way to Bozard Ford, your certified Ford dealer serving drivers throughout Saint Augustine and the surrounding areas. At our dealership, you'll find a solid selection of new Ford for sale, as well as a carefully inspected lineup of pre-owned vehicles. We also have a well-connected finance center run by a qualified team of finance experts, who can help you get the right loan or lease in a quick, easy, and transparent manner.
Our commitment to our customers continues well beyond the date of purchase. We also have a professional team of Ford technicians on hand with the skills and equipment to handle all manner of maintenance and repairs, as well as a full stock of authentic parts. Make your way to Bozard Ford in Saint Augustine today for quality vehicles, a friendly team, and professional service at every step of the way. And if you have any questions for us, you can always get in touch at 866-492-7185.
Contact Us
Located in Saint Augustine, FL
540 Outlet Mall Blvd. - Saint Augustine, FL 32084